Our name says it all. Whether planning a flawless corporate event or the wedding of your dreams, allow STYLE Catering to be the Solution To Your Luxury Event.
Anh + Adam
Samsara Gardens
FEATURED IN THE KNOT
Once Upon a Time's Mekia Cox Tells Us How Her Bridal Look Was Inspired By Princess Tiana
Mekia Cox wanted to make sure that her wedding to longtime love Britt Leach was as personal as it was sentimental, and judging by behind-the-scenes photos the actress recently shared with The Knot, she definitely achieved just that. Cox, 36, and Leach, 37, said "I do" before 130 of their closest friends and family at Miami's Samsara Gardens, and the pair incorporated personalized details into everything from their invitations to the decorations to the post-wedding traditions, ensuring that they were making the day all their own. (Read more here...)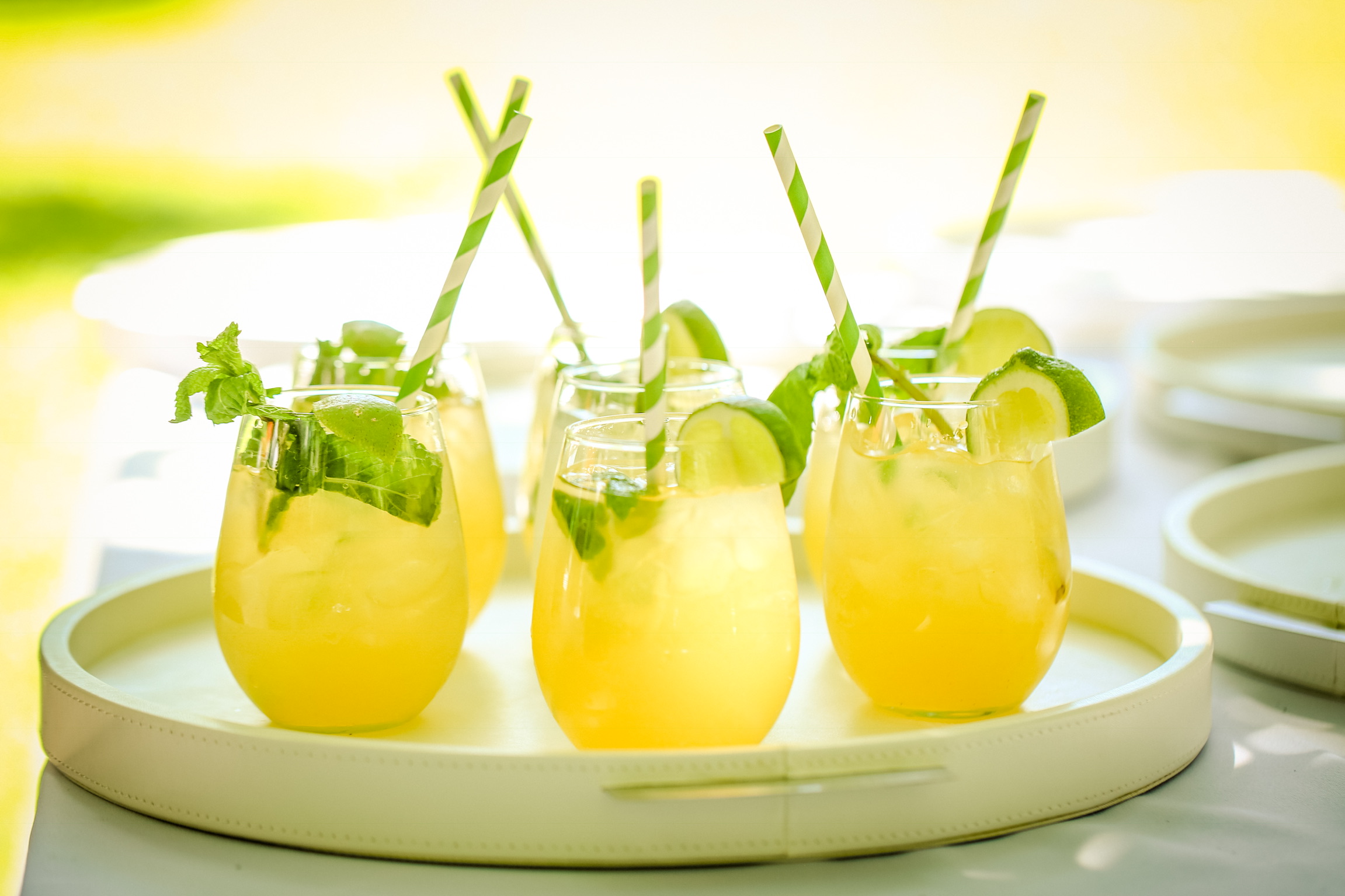 THE MENU
In keeping with the Caribbean theme, Cox and Leach naturally had a smorgasbord of delicious food to keep their guests well-fed and dancing all night. Hors d'ouevres included coconut-crusted shrimp with a pineapple chili dipping sauce, salted codfish fritters, skewered beef rolls with spring onion soy, ginger chicken satay with a coconut peanut sauce, and vegetarian West Indian pumpkin soup shooters with coconut cream.
For the main course, guests were presented with a salad of heirloom tomatos and avocado, airline curry chicken breast with Jamaican curry sauce and a citrus soy-glazed salmon with traditional Jamaican rice, all with a side of red peas and Caribbean-spiced grilled vegetables.